Events
Pippa Garner Other Places Art Fair March 16-17, 2019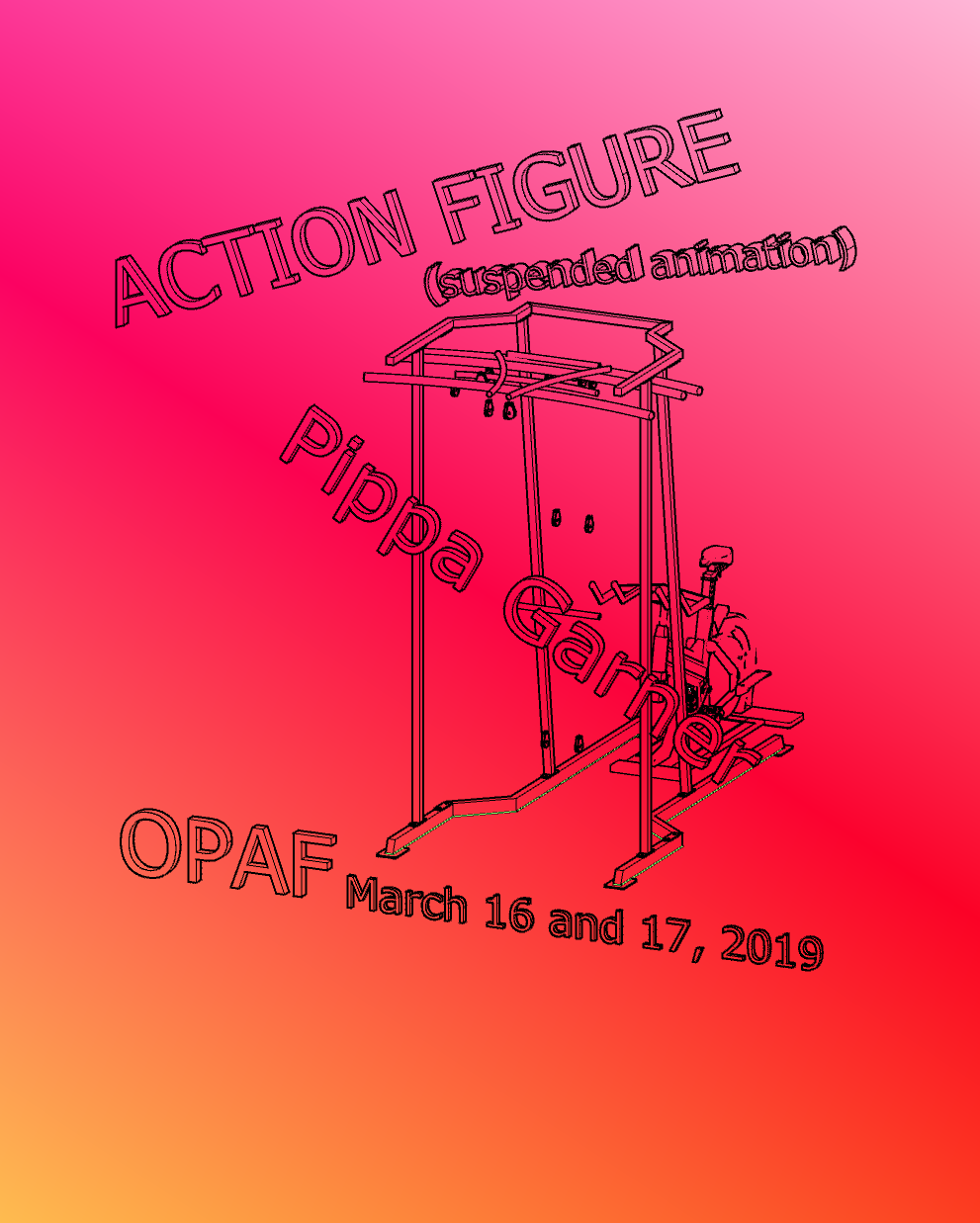 For the second Other Places Art Fair California Carts presented a new work by Pippa Garner.
ACTION FIGURE (suspended animation)
The robotic age owes its origins to the humble string puppet, an articulated effigy completely controlled by a live puppeteer acting out the human tyrannical instinct.
ACTION FIGURE presents the string puppet in full size, featuring a live–alert but inert–human puppet (Living Doll) manipulated by a guest puppeteer seated on an Exercycle. Objectification is the theme, and the two figures showcase familiar roles: Control Freak and Underdog.
Produced in collaboration with California Carts
Other Places Art Fair
Saturday, March 16 and Sunday, March 17, 2019
12 noon – 5PM
Battery Leary-Merriam / Angels Gate Park, 3601 S Gaffey St, San Pedro, CA, 90731
Admission: $5 donation / free for students with ID.  Free parking. Family and pet friendly event.
Pippa Garner began her practice in the 1960's (then as Phil Garner) while studying at the highly regarded Transportation Design department at ArtCenter College of Design in Pasadena, California, with plans to become a car stylist. It was the era of Muscle Cars and automobile designs were pushing the limits of absurdity. Vehicles were being designed to appeal to our most basic desires for sex and safety and as such overcompensated with weight and size. Garner replied with a sculpture portraying the inevitable result of this car romance: half-human half-car.
Born outside of Chicago, Illinois, Garner now lives and works in Long Beach, California.