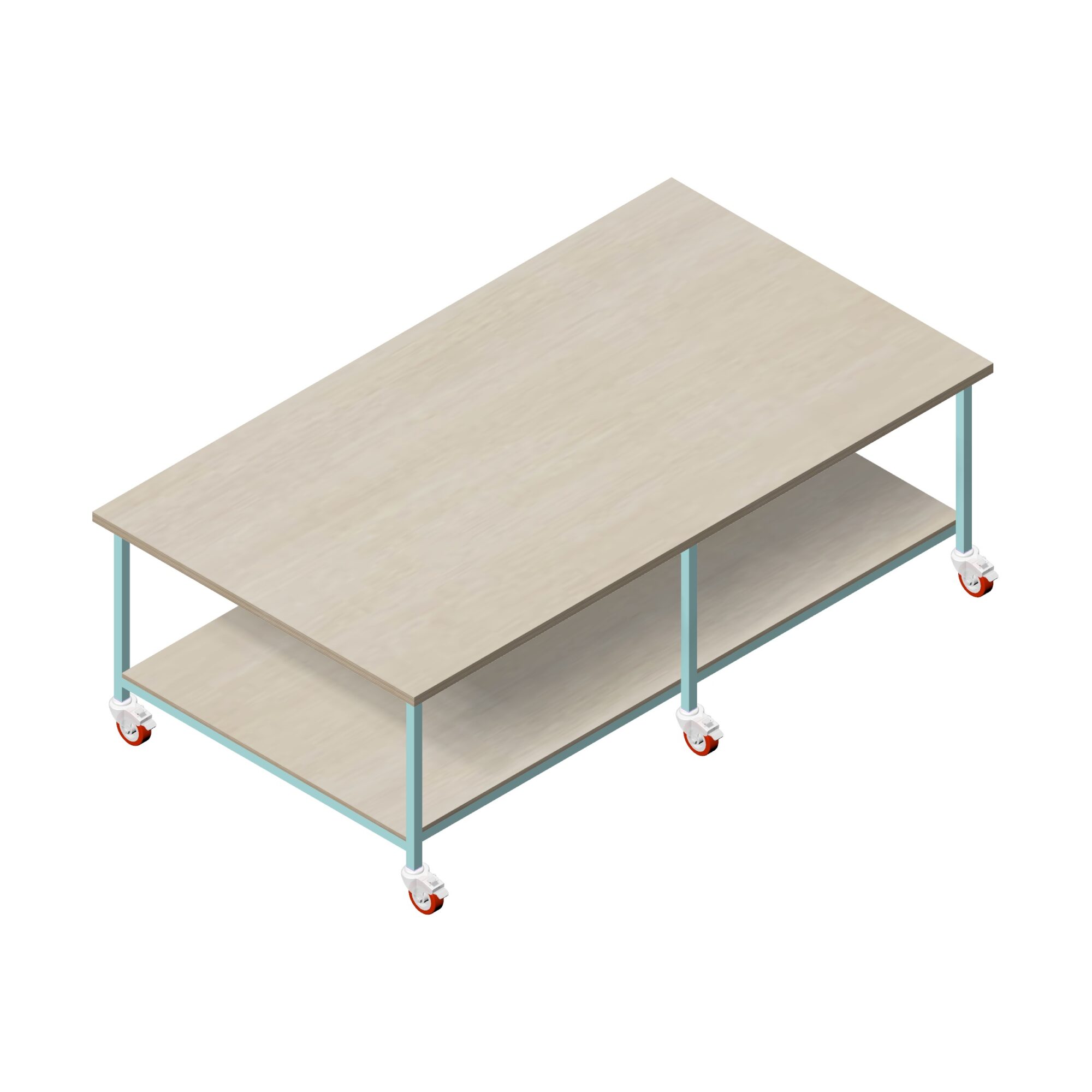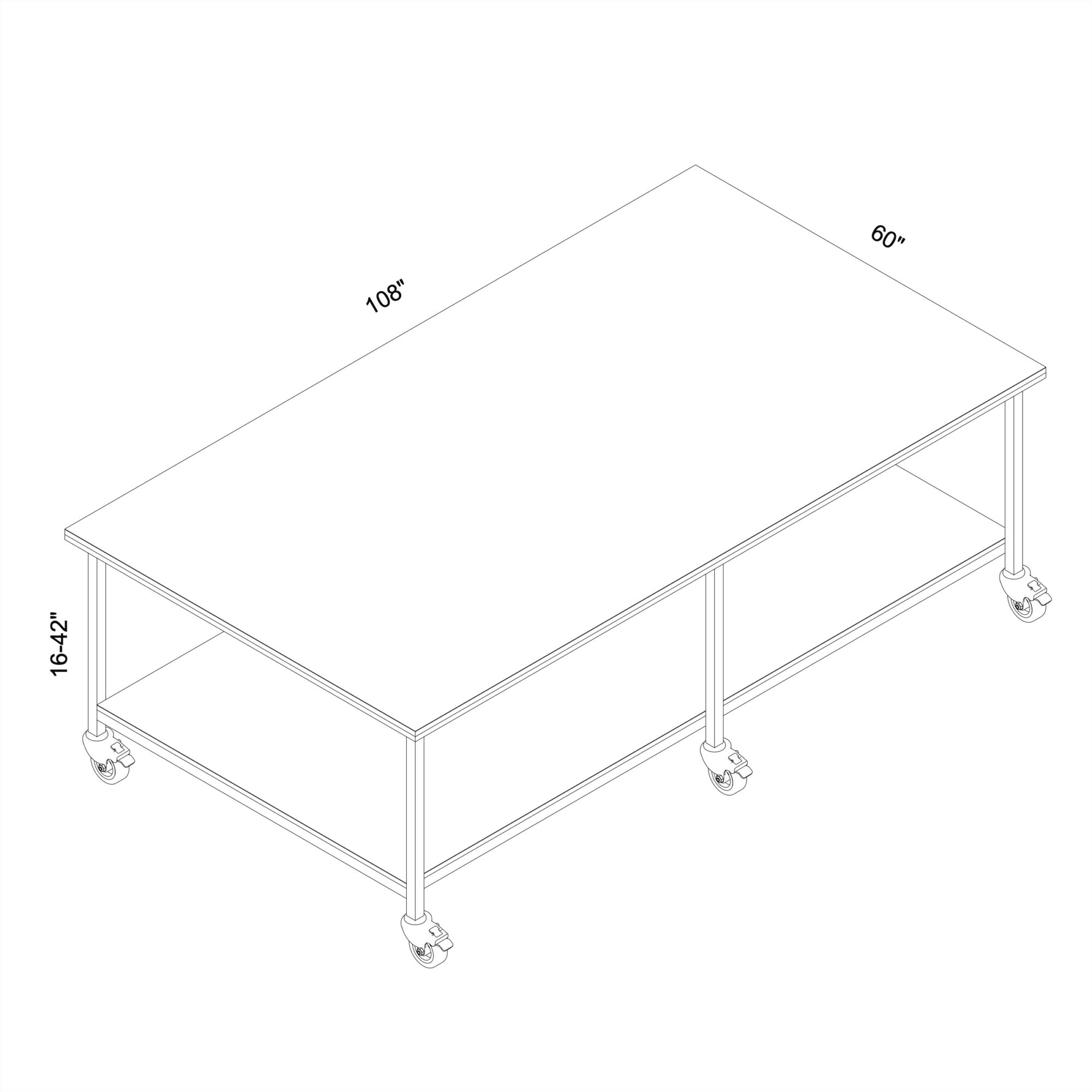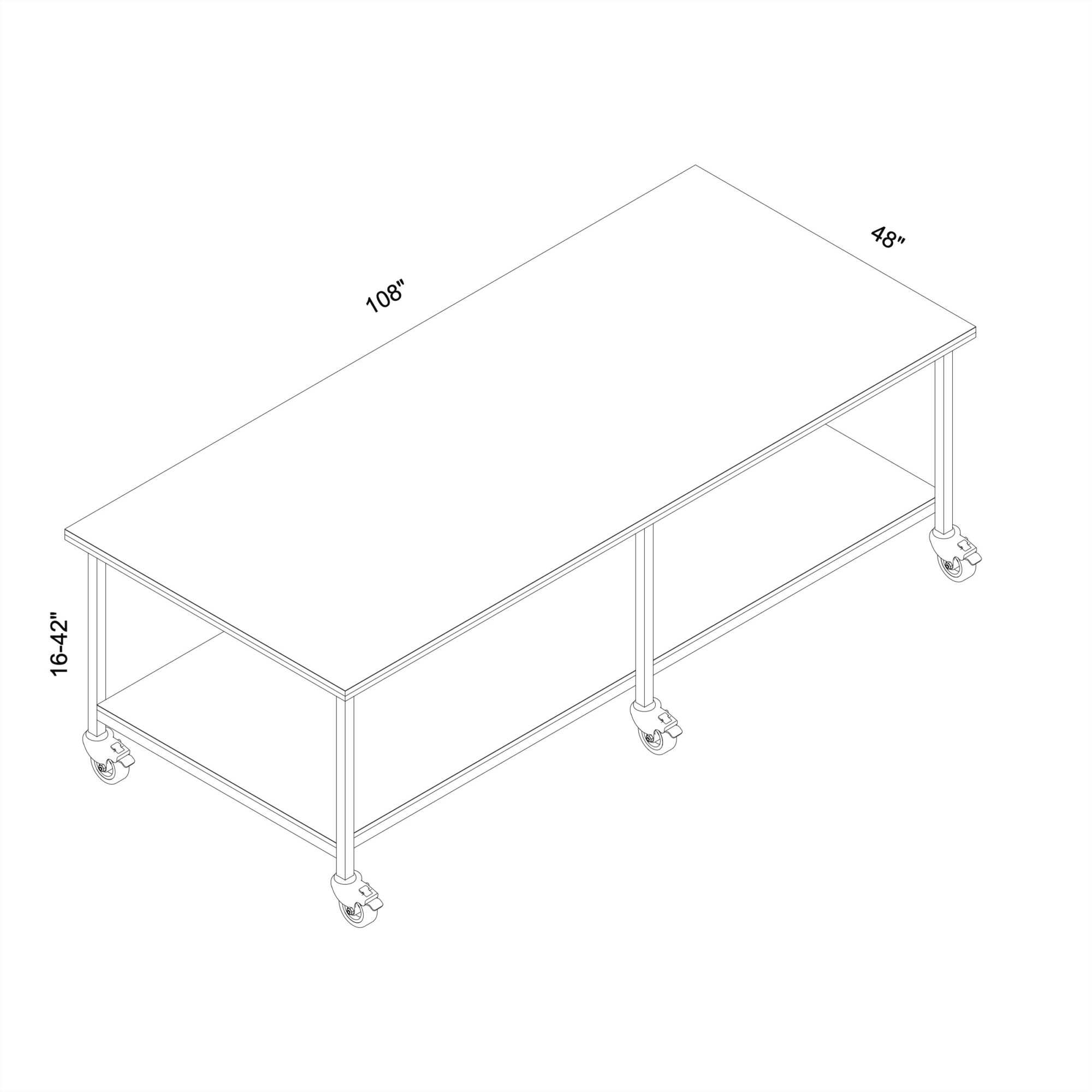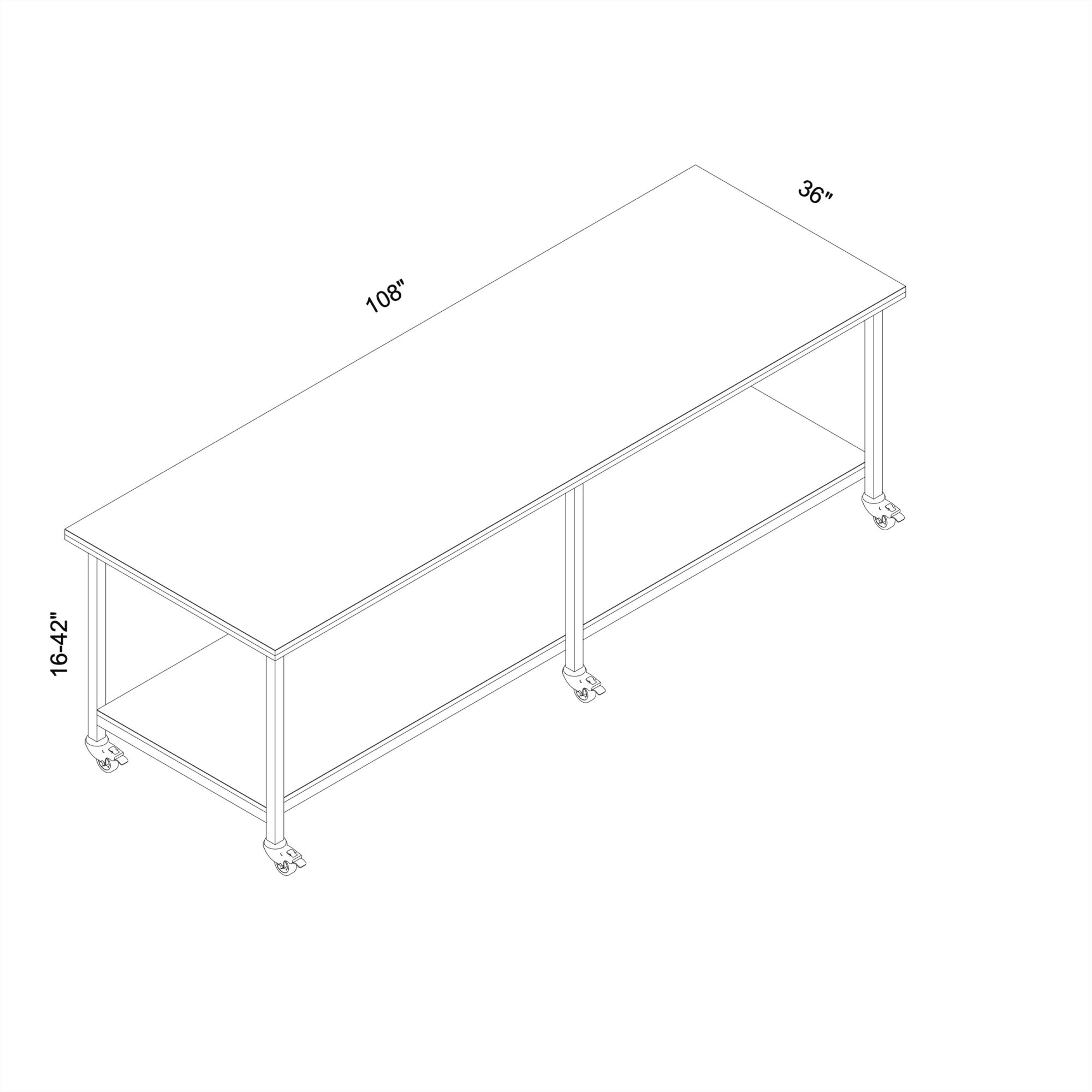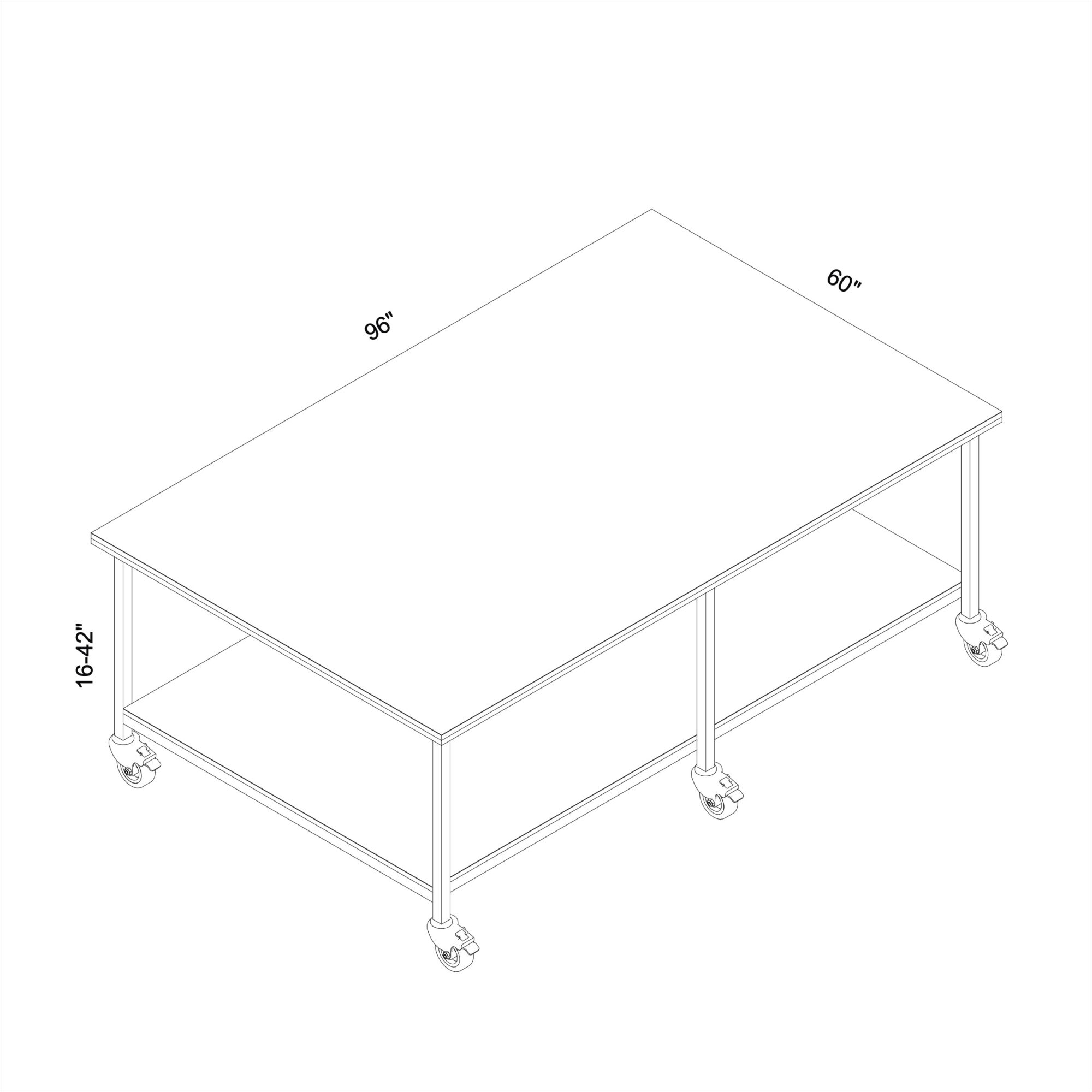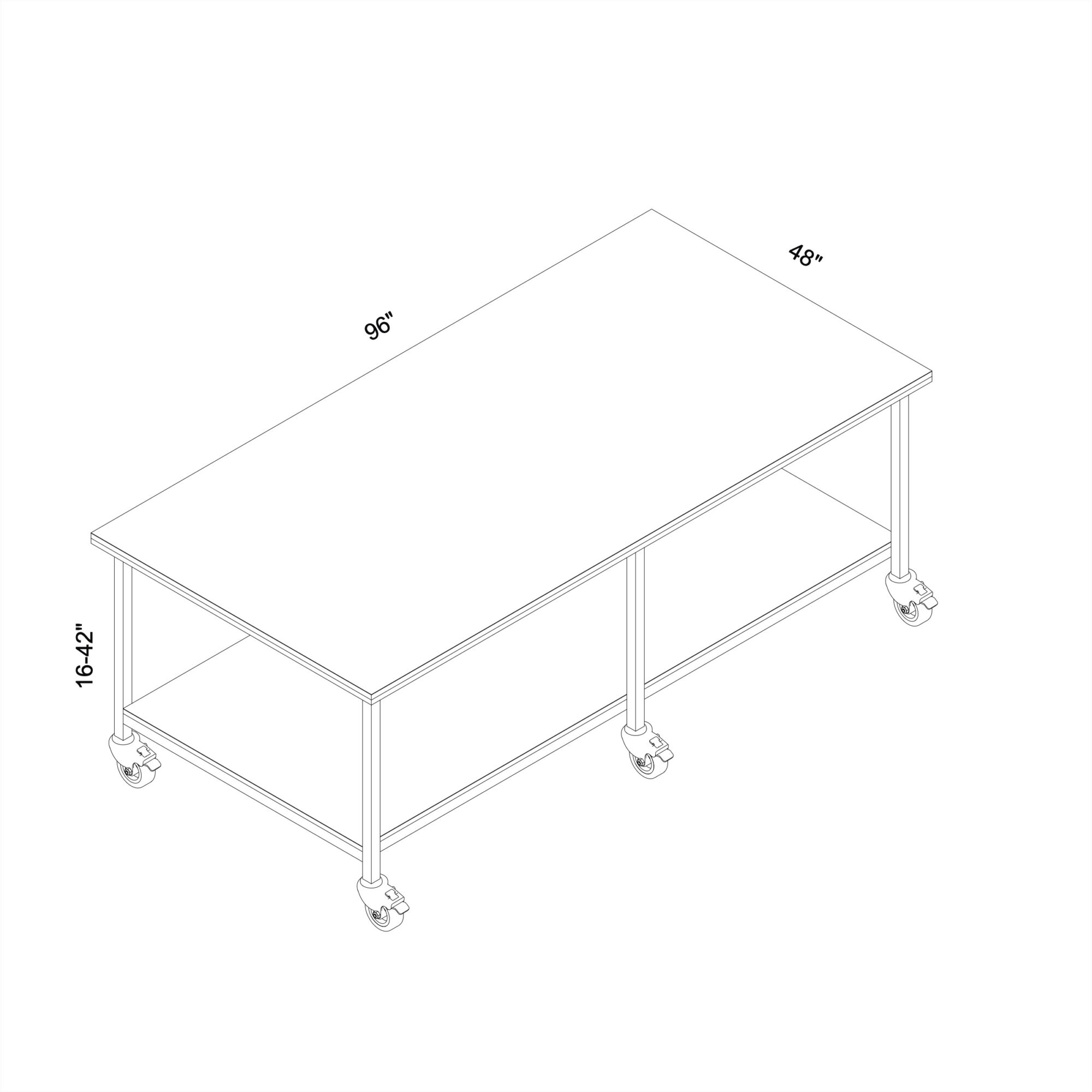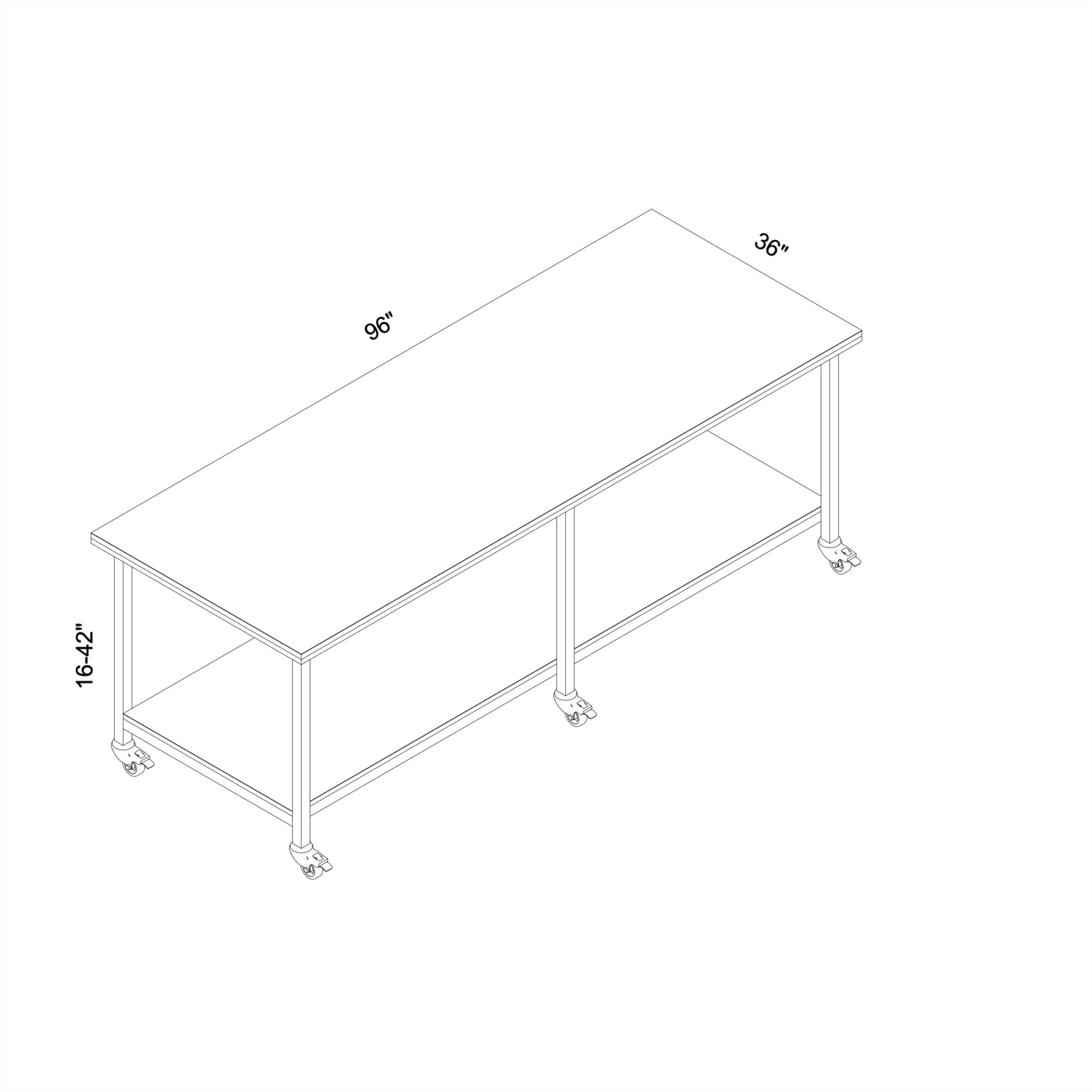 The ultimate art fabrication table, adopted from a friend in the set-building industry. We use this table for laying out and fabricating large objects. Its 5′ x 9′ size makes it painless to cut down 4′ x 8′ sheets with a track saw. An oversized lip and double-ply layering makes for positive clamping, or screwing objects to the surface. Connect two tables together to create a 9′ x 10′ layout platform or stage for a dance party. Design by Jeremiah Thies.
Add To Cart for Quote
You can add items to the cart and then request a quote from us.