The Studio Cart is a minimal yet strong, steel and plywood workhorse. The powdercoated frame cleverly disassembles with 8 bolted connections which are conveniently hidden, resulting in a seamless and unified appearance. It is equipped with strong casters that lock in all directions, providing a stable base. The red rubber wheels are non-marking and roll smoothly over a variety of surfaces. Premium hardwood plywood is used for both the top and bottom surfaces, and a clear-coat helps prevent scratches. The Studio Cart can be easily retrofitted for any number of purposes, its simple and honest design equally at home in industrial settings, studios, galleries or retail spaces.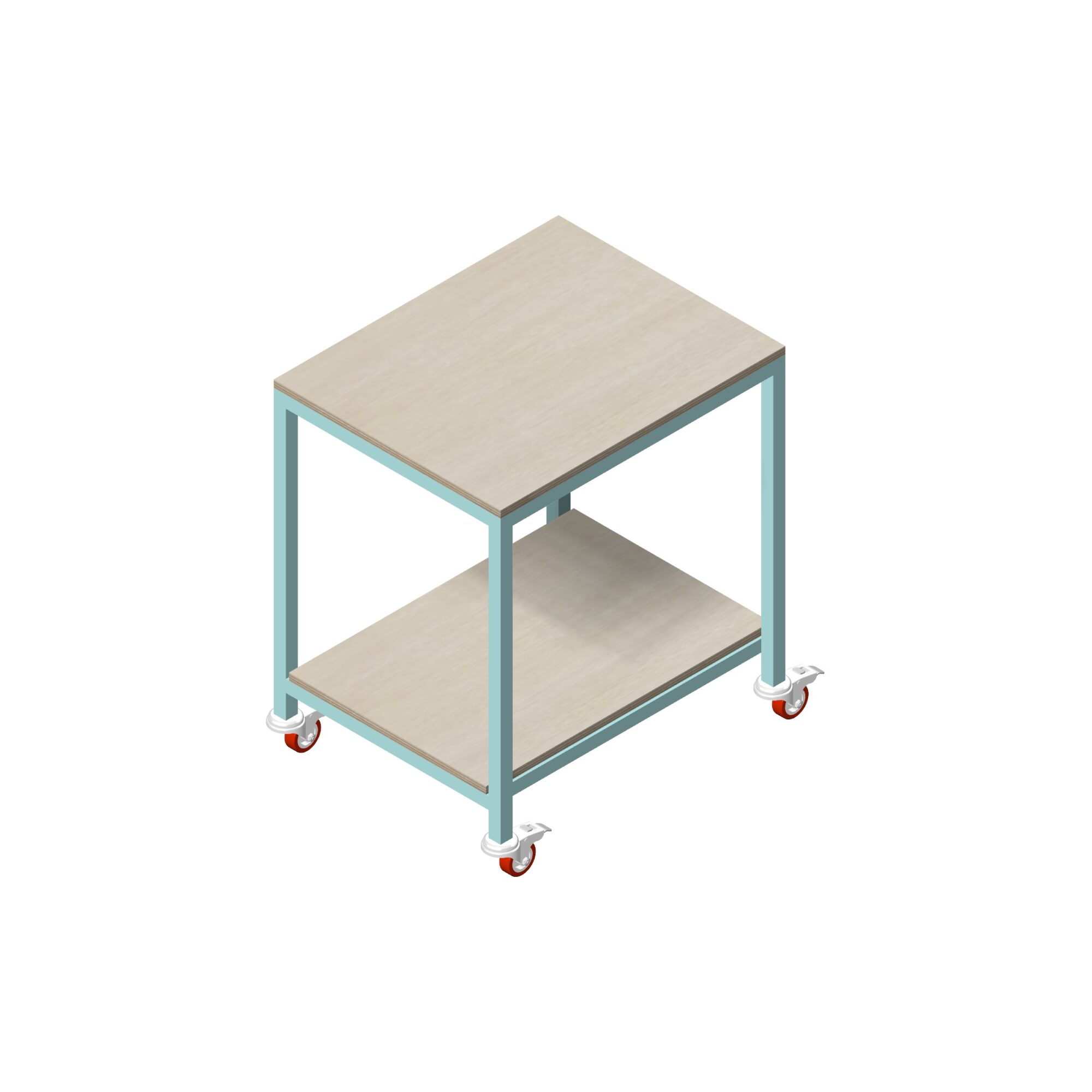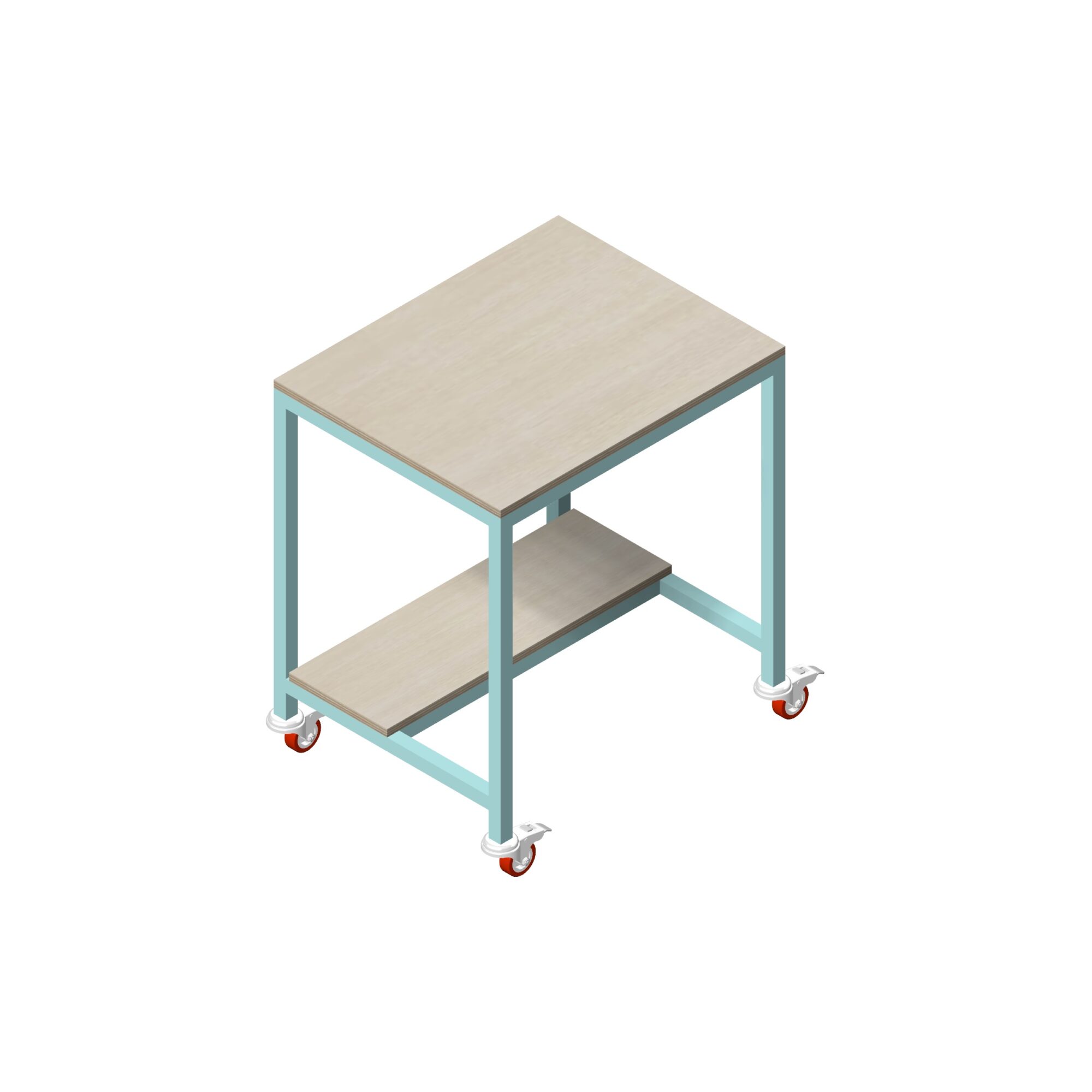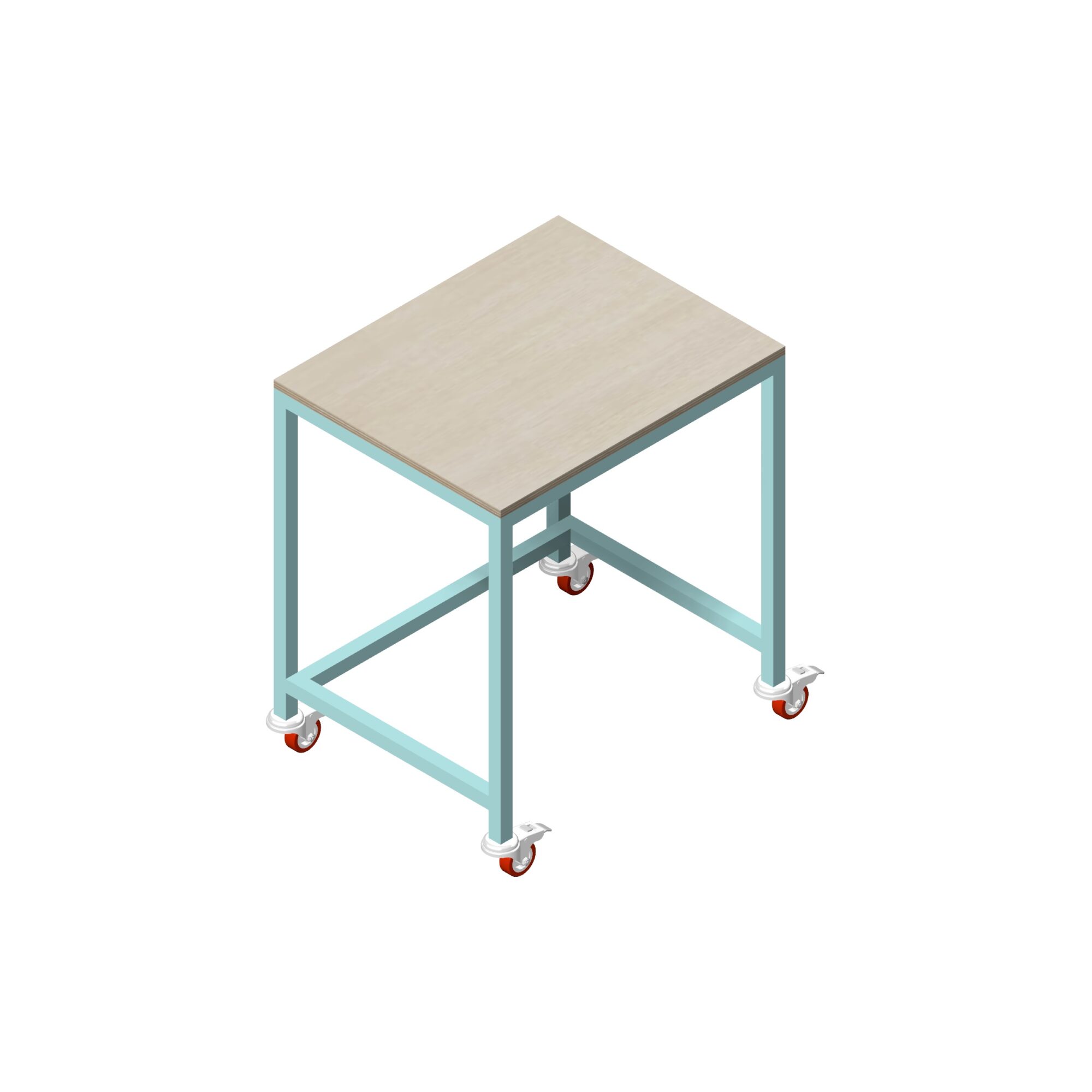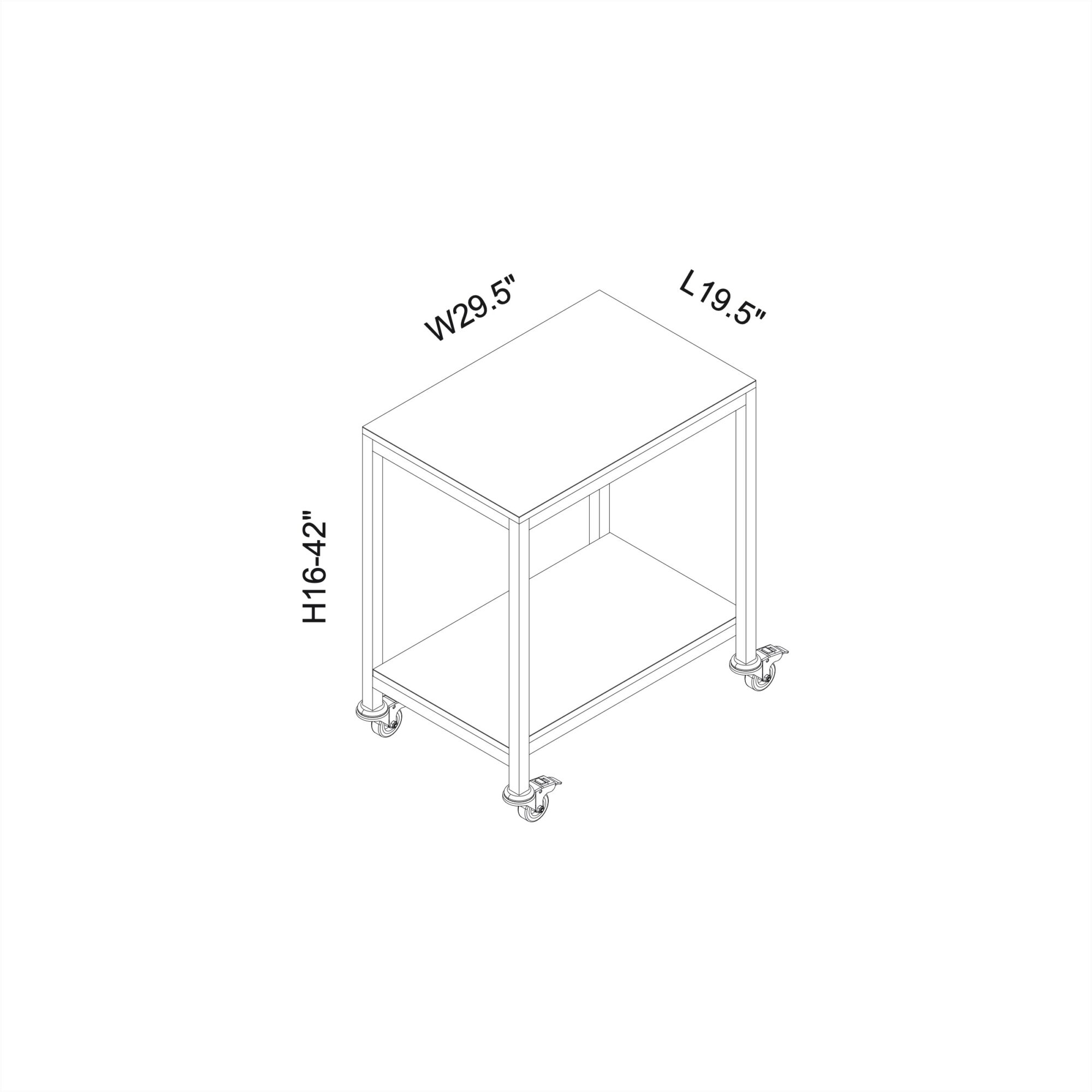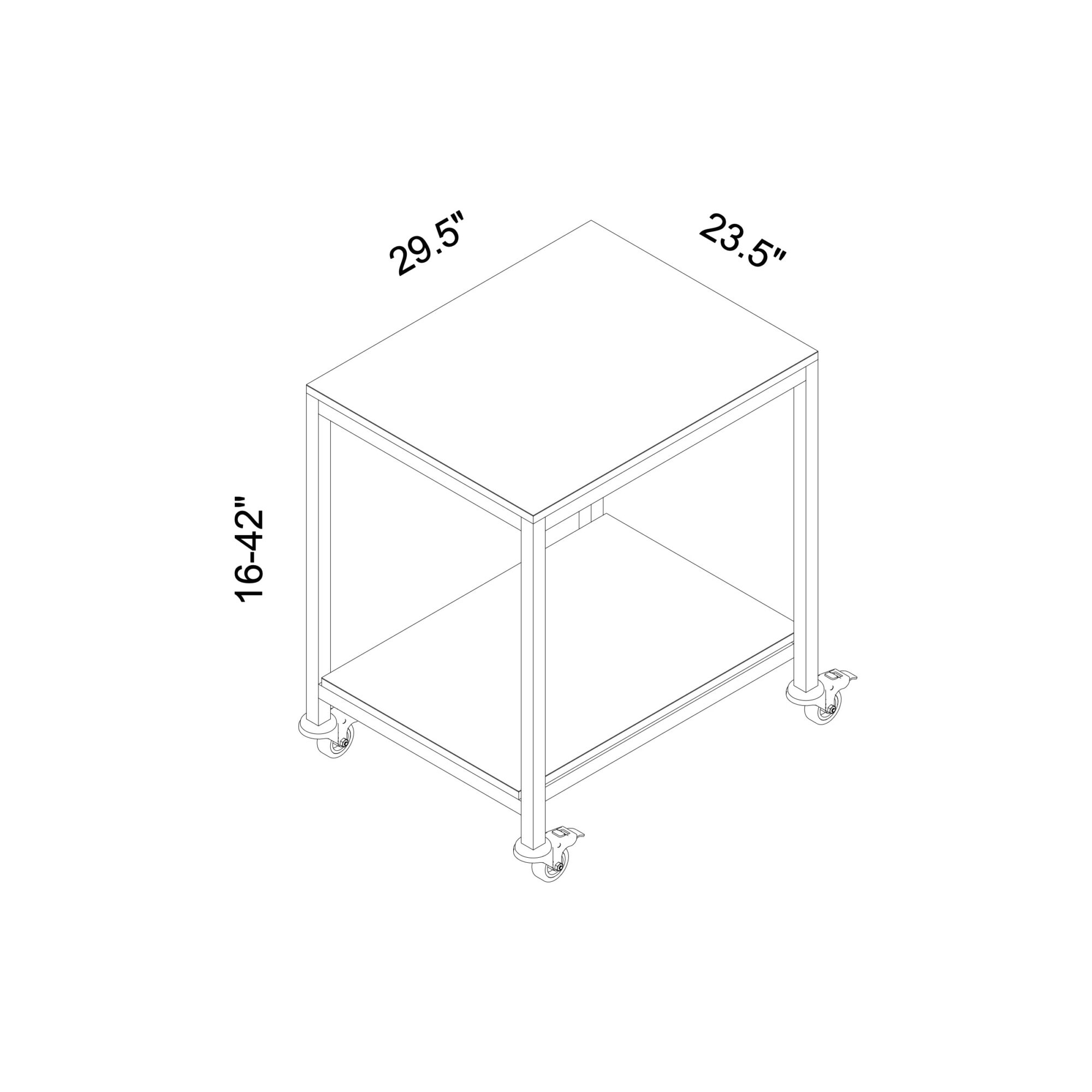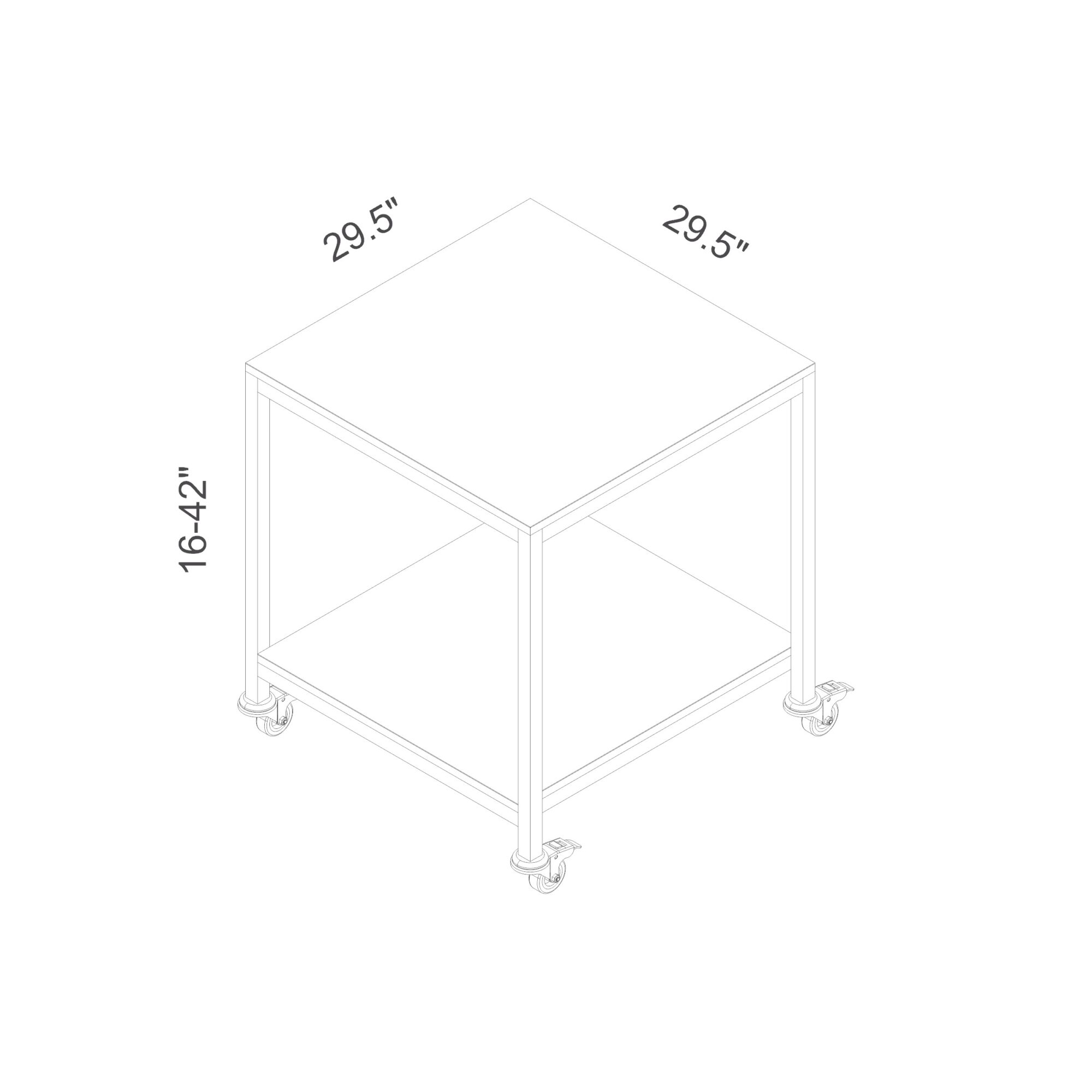 Select surface
3/4″ Birch Plywood with White Formica
´
Add To Cart for Quote
You can add items to the cart and then request a quote from us.